Caning
Caning projects are generally divided into 2 basic types - Hand Laced Cane and Pre-Woven Sheet Cane or Press Cane.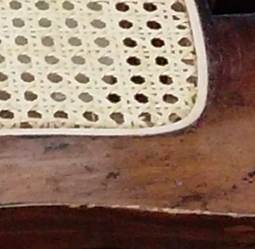 Press cane became popular as an alternative to more costly & time consuming hand caning. Large sheets of cane are woven on looms in various widths and patterns.
This type of cane is easily identified by a piece of what looks like a thin strip of wood at the edge of the caning where it joins the frame. The cane is inserted into a groove, in a similar manner to the way window screens are installed. The press cane is held in place with a wedge-shape spline. Additionally, press cane is different from hand caning in that there are not holes in the frame for the cane to pass through. There are several sizes of the traditional cane pattern, ranging from 3/8" to 1" mesh. In addition, are mordern closed weaves & open radio net patterns. Press cane is priced by the dimensional inch.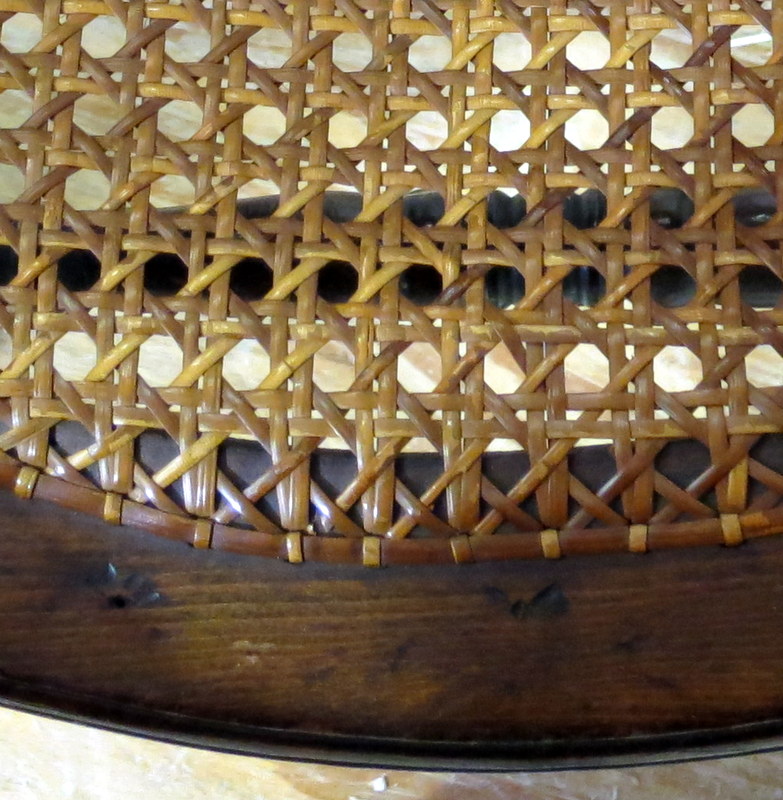 Hand Cane sometimes referred to as LACE or STRAND CANE is distinguished from press cane by the individual strands of cane woven through a series of uniformly spaced holes drilled in the frame. The most common method is referred to as the 7 Step Method.
The 7 step method consists of 2 sets vertical strands, 2 sets of horizontal strands and 2 crossing or diagonal strands. The 7th step is the binder to finish off the caning and to cover the holes.
In addition to the traditional 7 step pattern there are many other types of caning, including French or blind caning and a variety of fancy weaves. Hand caning is priced by the numbers of drilled holes around the perimeter.